Solid Living Boomers are sometimes known as the "sandwich generation" because we are caring for our teens at the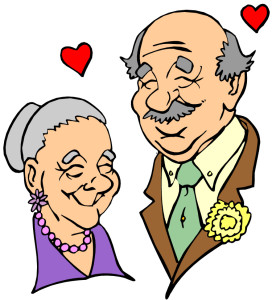 same time we're caring for our elderly parents. This can be difficult and stressful to juggle. Here are some of the things I've found helpful when monitoring my mom (84 years young) and my daughter (17 years old), both of whom are actually very independent and self-sufficient, thankfully:
Communicate Creatively – Often teens prefer to under-communicate while senior citizens prefer to over-communicate. It takes a little creativity to find the right mix. For me, this involves texting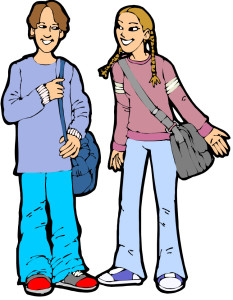 with my daughter and phone calls with my mother. My advice is to communicate based on the perspective and preferences of the other person, and not merely based on your own preference. Here are some more communication tips:
Calling your senior parent at roughly the same time each day may reduce his or her anxiety about whether and when you're gong to call. When people are out of the working world, as many elderly parents are, it's important to have some routine in the schedule. I generally call my mom as I'm driving home from work each day and she's come to rely on those daily calls.
Texts with your teen can be an efficient and relatable way to communicate. A word of caution, however– sometimes texts can start to cover something that is better handled in a phone call or face-to-face. For instance, if my daughter asks me for something repeatedly in a text, I may reply by texting, "I'm calling now, please answer," so we can have a more effective conversation by phone. Of course it goes without saying (I hope) that neither you nor your teen should text while driving.
Participate – It's great to find common ground with both your teen and your parent – find something you can do together that you'll both enjoy (better yet, find something all three of you can enjoy together). An obvious way is to have a hobby together. There are other not-so-obvious ways, too. Here are a few examples:
My mom got an iPad and now we regularly play games together. She especially likes word games. Mom also loves Scrabble and cards, so we try to play those games when possible. During Atlanta's Snow-pocalypse last winter, I got stranded at my mom's and we passed the time playing a great game called Spite and Malice, as well as Gin Rummy.
My daughter is interested in fashion, so I enlist her help in shopping and styling me. She's got great taste and I always get compliments when I wear something she picked out – which is usually something I would not have thought to select myself. What is your teen interested in? It can be anything from photography to cooking to sports. My advice here is to pick one or two things that you enjoy together, but don't expect to participate in every activity or aspect of your teen's life – he or she needs some independence and opportunity to develop.
Monitor – It's important to me to monitor both my mom and my daughter. I'm not trying to be overly nosy, but I do like to know they're both safe and sound. Here are a few tools I've used to unobtrusively monitor both mom and kid:
Words With Friends – My mom loves word games and so do I. We have at least one or more ongoing games of Words With Friends all the time. I know my mom is generally prompt about taking turns, so if I haven't seen her take a turn in longer than what I consider normal, I check in to be sure she's okay. If you're not yet playing or addicted to Words with Friends, click here to buy the app on iTunes. I suggest the paid app because the free app has a lot of ads – it's worth the very small investment. At any given time, I'm playing 5 or 6 games with my mom, high school friends, my daughter's former teacher and other people I might not otherwise keep in touch with.
Smart Limits – We use AT&T for our phone provider and they have a wonderful, affordable service called "Smart Limits." Using this program, I was able to set the specific times when my daughter's phone was active right from a dashboard on my computer – I didn't need physical access to her phone. At other times, such as after 10 p.m. on a school night, I'd set Smart Limits so only people I authorized such as my husband or me, could contact our daughter by phone. I was also able to use Smart Limits to block any phone contact with specific phone numbers (kids who I deemed bad influences), to limit Internet usage (by quantity and times) and more. My daughter just turned 17 and we gave up Smart Limits, but it was a godsend for the past several years (bonus feature — when I needed a quick, effective punishment, I used Smart Limits to remove her ability to use her phone. That was so much easier than actually taking the phone away from her).
Issues affecting the "sandwich generation" will require more than one blog post to cover adequately, so stay tuned for more in the coming months. Before I close, I wanted to share an article I found that has a humorous point of view about sandwiching between teens and senior citizens. http://tenderheartsseniorcare.com/senior-care/top-ten-guidelines-for-caring-for-teenagers-and-elderly-parents/.
I also want to give a shout-out to great resources for elder care offered by my cousin, Donna Fedus. Visit her website at www.borrowmyglasses.com. More on this in future posts. Please share your great ideas for dealing simultaneously with teens and seniors in the comments section. Till next time…