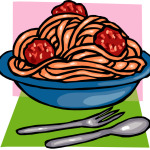 As some of my readers know, I've been suffering through a broken right wrist for the past five weeks, so my blog has been on a brief hiatus. Although not yet fully recovered (so typing is still a chore), I decided I needed to post today in honor of a very important one-year anniversary I'm celebrating this weekend. Maybe my experience can help others.
Last November 1, after indulging in WAY too much Halloween candy, I felt sluggish, sick and overall yucky. Desperate measures were required so I decided to follow in the footsteps of my big brother, Steve, and try the low carb lifestyle. If you told me then that one year later this is my way of life, I would have said you're talkin' crazy. I was the carb queen, and the thought of what I was giving up was daunting. Yet, here I am one year later and I've not even had one bite of any of the following: bread, pasta, potatoes, rice, corn, ice cream, processed flour, added sugar and most other processed foods. I also restrict other foods that are higher in carbs, such as certain fruits. I limit other things such as beans or other starchy items.
Do I feel deprived? Not at all, in fact, I'm amazed that I never crave the carbs that were previously the mainstay of my diet. When I first started, I strictly stuck to the Atkins diet. Now, however, I've got my own adaptation. Initially my goal was to lose weight. I did succeed in losing 10-12 pounds this year and have kept them off with not much additional effort (now that I'm adjusted to this life style, I'm putting weight loss goals back in the mix). Quickly, however, I had other more important – and somewhat surprising results. For one solid year, I have not been sick. Not a cold, not the flu, not a virus. Most important of all to me? (I'm an asthmatic). This is not a coincidence. I've read enough now to understand that this is a direct result of giving up "bad" carbs and processed foods. I encourage anyone interested in learning more to read, The New Atkins for a New You, especially the science behind the benefits of low carb lifestyle. Here's my short interpretation – when you eat bad carbs, you have inflammation throughout your body and your body spends much of its time and energy processing the resultant glucose and warding off the effects of the inflammation. There's no energy or resources yet to function optimally, as our bodies are intended to function. Remove those obstacles and our bodies simply work better.
Here are some of the positive results I've achieved this past year:
No illness, as described above.
More muscle mass – I'm down two sizes.
Tons more energy.
All my vitals are good, such as blood pressure and cholesterol.
I'm eating foods I used to never eat, realizing these are the foods I actually missed, such as natural fats, nuts, meats, berries, and more.
I rarely have that bloated or sluggish feeling.
Happy Low-Carb-Aversary to me! As a present to anyone interested in giving this a try, I've added a recipe to the site for "Savory Cheesy Waffles," that use cauliflower instead of flour and are quite delicious – they remind me of potato latkes (a/k/a pancakes).